I find it hard to buy myself a pair of nice shoes. It's not that I am picky but I need to be really comfortable with it (I am almost flat footed!). Another factor is that I am not keen on buying expensive pairs because I just don't see it as an investment (unlike bags). That is why I need extraaaa time to prepare for an event, in case I need a new pair. 
some interesting pairs I found...
feel like a dutch with this clogs by Melissa 

since Melissa is made of plastic, it is perfect for the rainy season! hehehe
would you wear this if you have a daughter??
they call it the father-daughter dancing shoes... 
these may be by Manolo Blahnik but whoever thinks these are flattering is lying... these actually reminds me of cows!
inspired by Marimekko patterns, spring/summer 2008 collection
by Belgian, Martin Margiela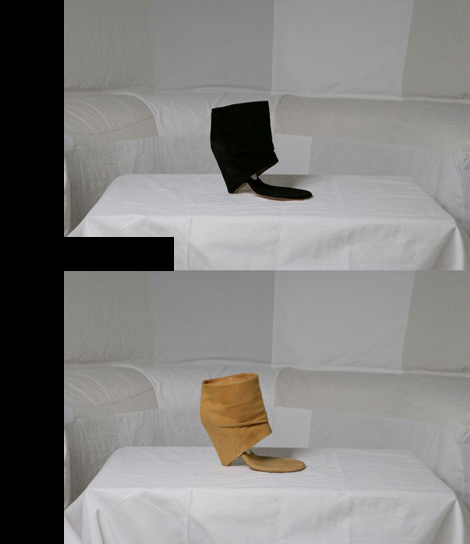 honestly... I'm not so sure where my stand is with these Chloe boots
Dior gladiator shoes
as much as I so want this pair, I don't think I can last long with those heels...
I like these too! I think they are comfy!
Chanel Spring 2006
by Marni, Spring 2008 ... I hope these are comfy because I am so loving it!!!